Away from the battles and challenges, the independent developer resorts from time to time to provide experiences that focus on artistic orientation or to provide a different kind of entertainment such as providing easy but fun and addictive experiences or providing calm and beautiful experiences and this is the case with OMNO, an adventure game that comes to us from independent developer Jonas Manke, which is released after a five-year development process.
The story takes you on a journey through a simple and beautiful world, and your main goal is to reach the portal that will take you to another world, which is the source of "light" in your world. That is why a world is presented with calm and beautiful colors that harmonize with the simple designs of characters and creatures, as well as a group of beautiful melodies that will accompany you throughout this journey.
The gameplay experience is simple and centered around solving puzzles and jumping between platforms. The stages of the game are divided into separate environments from each other and your task when you reach all the environments is to collect 3 luminous balls, which will open the way for you to the final puzzle in the environment. An additional set of luminous balls is also available that you can Assembling them as a kind of side activity in case you love to do everything, and although the game offers some additional ideas for the type of puzzles that you will encounter, you will solve the same type of puzzles repeatedly, and we wish that more diversity was presented in those puzzles.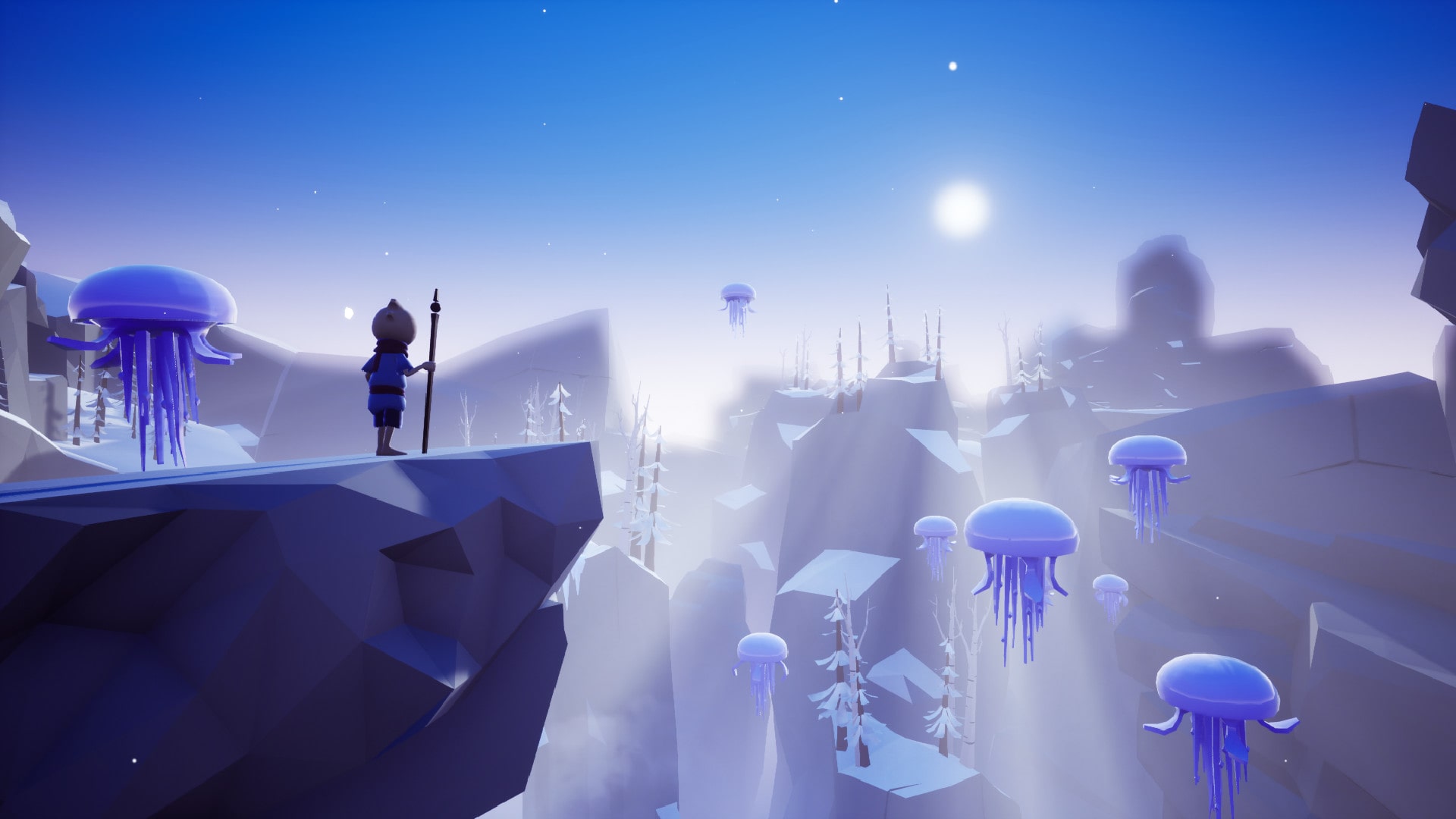 During the experience, you will get some new abilities that are used to provide more options for navigating the environment, and these capabilities will also be used in the jumping parts between platforms. Although the game focuses on providing an enjoyable experience with a simple challenge, you may fall frequently, which is what happens. Because of the inaccurate response at times and because of the platform design that seemed thoughtless at other times, one of the most beautiful things about OMNO is the creatures that you will meet in its world, which come to us in various shapes, colors and sizes, which makes the experience of exploring environments beautiful, and you can interact in a simple way with these creatures Each gives a different reaction.
The experience is short and can be completed in one session. It took about four hours to finish all areas 100%. The game can be finished in two and a half or three hours if you want to progress in the stages continuously without doing any side activity. There is also a time challenge that can be reached after finishing The game, but this challenge is very limited and can be completed in less than two minutes, OMNO is a beautiful and simple experience that calms away from the challenge and battles, it may not be what everyone is looking for, but it is a welcome option for some.
This game was reviewed with a PC version that was provided by the publisher before the game was released on the market.